ABOUT

BARSEX

B2FLOUNGE/VIP
WORLDメインフロアーを抜けた
奥に広がるラウンジフロアー
BARSEX is the lounge floor
that extends back behind
the main dance floor at Club WORLD.
1970年代パンクカルチャーを牽引したマルコム・マクラーレン&ヴィヴィアン・ウエストウッドのブティック「SEX」をオマージュして名付けた『BARSEX』。ブティックSEXを溜まり場にしたジョン・ライドンをリーダーにSEX PISTOLSが生まれたように、京都から世界に出る若人が集う場所になれば。加えて70年代後半NYの夜を一変させたという伝説のディスコ『STUDIO54』にも憧れて…。
The name "BARSEX" is an homage to 1970s 'punk' culture leaders Malcolm McLaren and to Vivienne Westwood's boutique called SEX. The way that SEX was a hangout for the frontman of The Sex Pistols, John Lydon, we hope that BARSEX becomes a spot where the youth of Kyoto who effect the world gather.
BARSEX SYSTEM
営業時間 :
21:00-5:00
女性優先席 :
15席
VIP :
BARSEX VIP 20席 要予約
〜最大50名までご利用可能(貸切可能)
Opening times :
FRI/SAT 21:00-5:00
Ladies priority seats :
15 seats
VIP :
BARSEX VIP 20 seats
(Please reserve in advance)
〜maximum 50 seats available (Possible to rent out the whole place)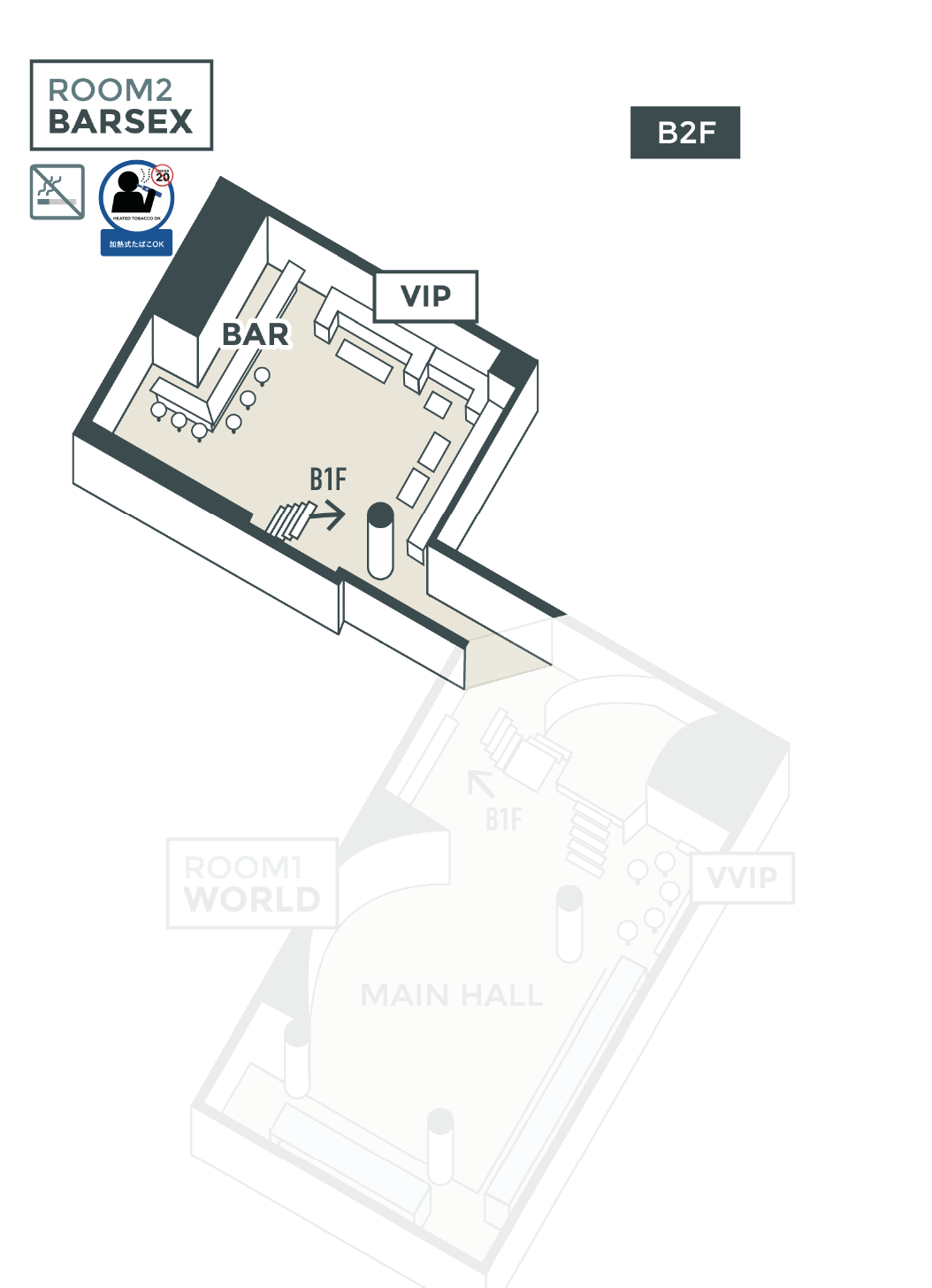 ABOUT

VIP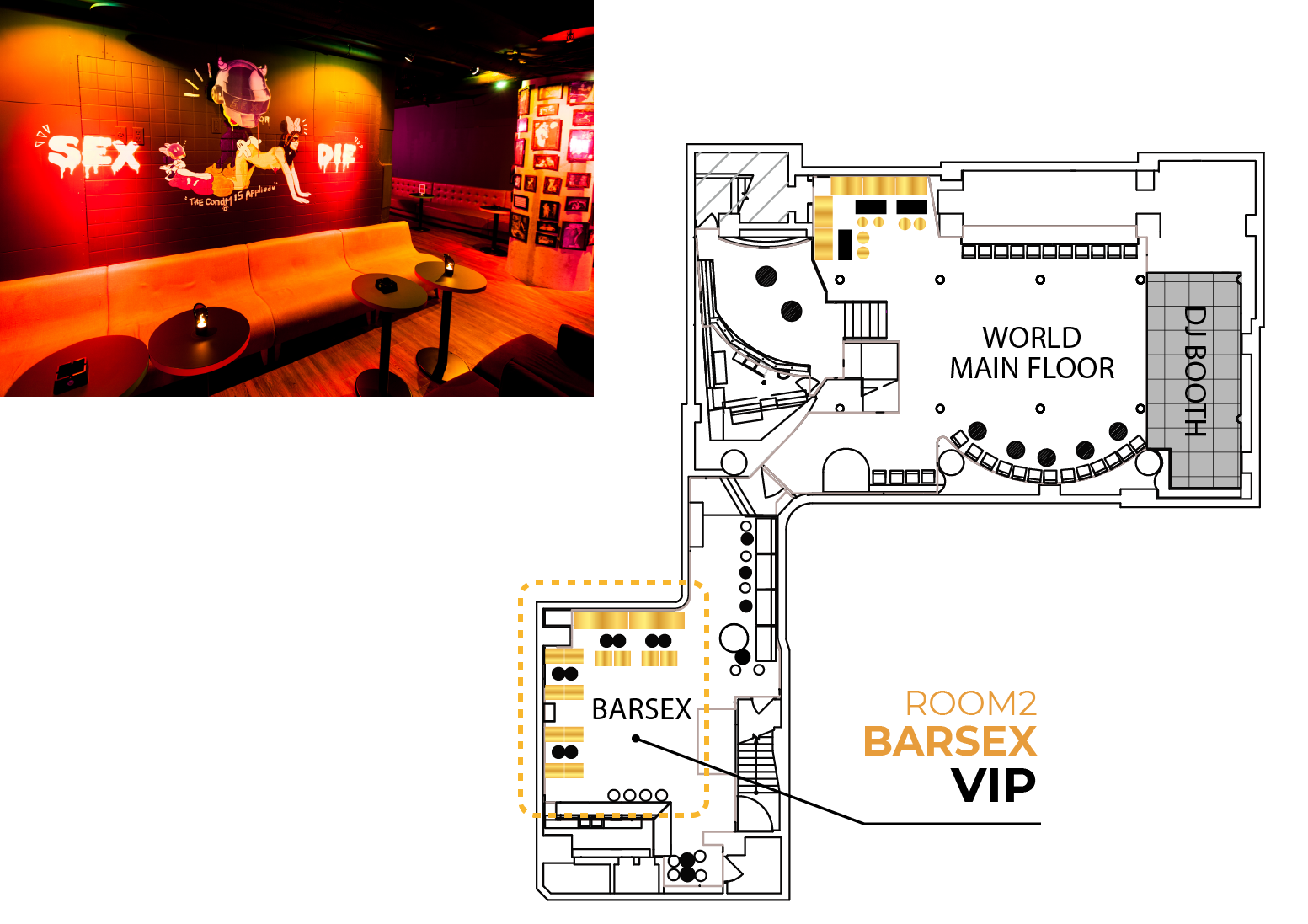 ROOM2
BARSEX

VIP

(禁煙/NO SMOKING)

〜最大50名様まで / 〜Maximum 50 persons
下記の料金に別途サービス料金を加算させて頂きます。
Service charge is not included on the price above.
伝票清算も承ります(後払い)。
We are also able to keep a tab.
当店にそぐわない雰囲気、服装、泥酔の方はご入場をお断りする場合がございます。
There is a chance that we will deny entry if you are not following the dresscode or if you are drunk.
着席人数の追加は状況により、お受け出来ない場合がございます。
Depending on the situation, there is a possibility that we cannot accept your request on seating more people.
イベントによっては特別料金・メニューになる場合がございます。
There are special pricings and menus depending on the event.
1Table / 4Pax
¥20,000 / 1HOUR
Champagne, Drinks included